NEW! The Most Requested Keynote On Persuasion & Influence
The Yes Trigger
How Leaders Can Influence, Persuade And Lower Resistance Effortlessly
In this presentation, you will discover the ultimate framework to unite, rally, and cement your workplace. Create a tight community of passionate and committed individuals. More importantly, you will boost compliance and get more buy-in. 
Imagine your team members showing up to work with a renewed zeal, a sense of purpose and contribution. They no longer have limiting beliefs that hold them back.
That would mean job satisfaction as well as continuous creativity and innovation. They would find more meaning and purpose in what they do. Simply put, you would a highly energized and motivated team.
This energizing attitude would spill and permeate the organization at all level. That means your team members would delight and amaze your customers.
Key Takeaways
Here are a few of the actionable ideas they will walk away with to influence and persuade their team members:
The fastest and simplest way to get others to buy-in and cooperate

How to connect team members with each other to bond and achieve their common goals

How to encourage participation and involvement so everyone can contribute more

How to manage interpersonal conflicts so they can function and work together better

How to motivate them to press on in spite of the tough challenges

How to foster and maintain a positive work environment to boost morale

How to clearly and effectively communicate any idea so everyone can be on the same page

How to inspire continuous innovation to lead the field

How to make your team members feel competent to increase self-confidence and self-esteem

How to make them feel a deep sense of contribution and meaning at work
WHO IS THIS FOR?
This is for everyone who occupies a leadership position in your orgnaization.

"Rene Godefroy was our keynote speaker last week at our Aflac 2016 Kick-off meeting in Tennessee. He was a big hit. He was motivational, entertaining and kept the audience engaged the entire time, which is rare for a speaker. People are still talking about his performance. I would highly recommend Rene to speak at your next event. " — Alan Martin, State Training Coordinator Aflac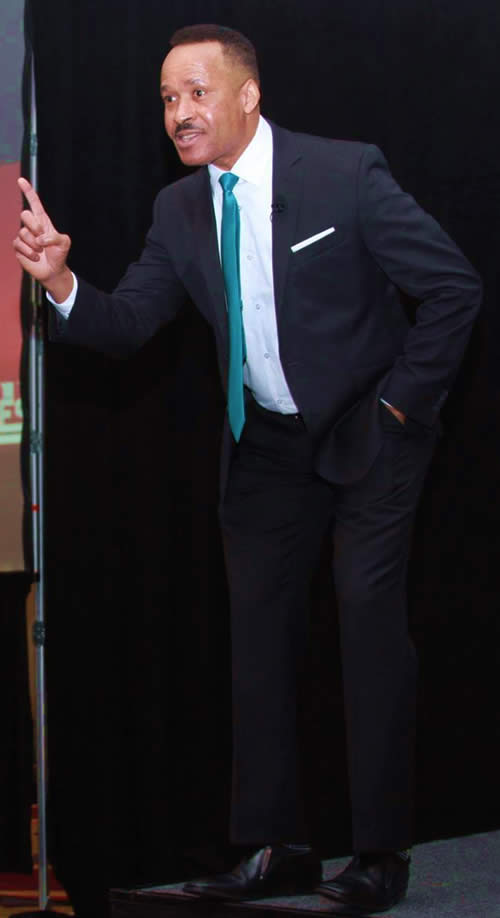 Contact Rene today for more information about availability.