An Ordinary Man With An Extraordinary Message!
Ready To Create An Epic Experience For Your Team At This Year's Meeting?
For the last twenty years, Rene Godefroy has been on a quest to inspire his fellowmen to face their fears, embrace change, and innovate their way out of any crisis.
In his motivational keynote, he tells his audiences the moment they start resisting change as a company or as an individual, they become irrelevant.
His journey began in a tiny and impoverished village in Haiti. As an infant, several deadly diseases pounded him.
Many of his villagers predicted he would not survive. But he defied logic, beat the odds, and plucked victory out of the jaw of adversity. His unflinching drive kept him in the race.
Rene arrived in the United States with $5, two shirts, one pair of pants and unable to speak any English. While many people in his environment were making excuses, complaining, and blaming, he saw the opportunity to seize the American dream. And he did!
Through the power of reframing, Rene chose to give new meanings to the changes he faces during his journey. He reminds us that our circumstances happen FOR us instead of TO us. Simply put, if you tell yourself a different story about the same event, you will have a more rewarding experience.
Today, Rene combines his insights from dismal poverty and years of study in the area of neuroplasticity to help others rewire their brain for success.
Fortune 500 companies and nonprofit organizations such as Aflac, AT&T, Coca-Cola, and Habitat For Humanity hire Rene to help their team members break through their fears of change.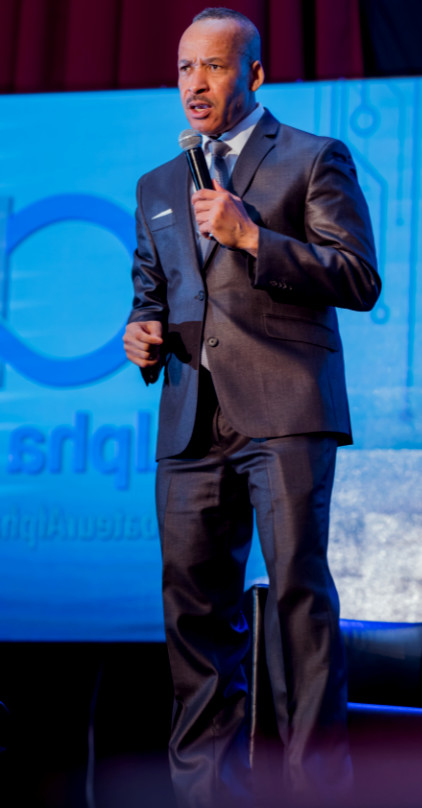 "Rene Godefroy was our keynote speaker last week at our Aflac 2016 Kick-off meeting in Tennessee. He was a big hit. He was motivational, entertaining and kept the audience engaged the entire time, which is rare for a speaker. People are still talking about his performance. I would highly recommend Rene to speak at your next event. " 
— Alan Martin, 
State Training Coordinator Aflac