No Condition Is Permanent!
Let's Help Your Team Members Unleash Their Greatness!
Rene Godefroy: Keynote Speaker | Humanitarian
CLICK HERE TO WATCH DEMO VIDEO
A Remarkable Tale Of Courage That Rekindles The Spirit
An Inspiring Story
Rene Godefroy's journey began as a sick and impoverished kid in a tiny village in Haiti. He arrived in the US with two shirts, one pair of pants, and five dollars. He didn't speak any English. However, he saw opportunities everywhere while many continue to moan and blame things and others for their circumstances.
A Humanitarian At Heart
Now, he inspires and empowers people from all walks of life to access their full potentials. Organizations all over North America book him to deliver his "No Condition is Permanent" message to boost morale and fire up their teams. When you book him for your event, you instantly help these poor kids in Haiti.
"Rene Godefroy delivered a power-packed and inspiring message on change during the Regional Housing Symposium. His rousing conclusion brought the audience to its feet with a powerful display of clapping and shouting. Two months later, I am still receiving phone calls and emails of thanks for bringing this exceptionally gifted motivational speaker to our region."
– Karen Mason
"Wow! What a fantastic experience. The message Rene delivered was powerful, energetic and inspiring, and at the same time very entertaining. He was able to tailor his message to meet the needs of our organization. He's a true inspiration; we look forward to working with him on future Alere events."
– Dan Birach
A Few Of The Top Companies That Have Benefited From Rene's Keynote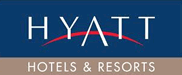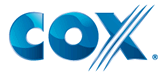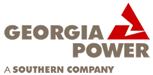 Book The Right Motivational Speaker to Boost Morale & Fire Up Your Team?
Rene Godefroy wants to join forces with you. He's ready to boost morale and fire up your sales team to win the heart of your customers or clients! He travels from Atlanta, Georgia. Call 770-438-1373 or click on the button below.
CLICK HERE NOW TO CONTACT RENE