Promotional Materials For Meeting Planners And Speakers Bureaus
Thanks For Choosing Me For Your Event!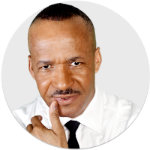 I know you had many choices. Thank you for selecting me. I appreciate it more than you will ever know. And I don't take that for granted. Rest assured I will go above and beyond to help create a wow experience for your attendees.
My goal is to make it as easy as possible to work with me. Don't worry! I won't have any weird requests such as M&M's without the green ones 😁. Yep! I know that I am not the center of attention. Your attendees are the center. It's all about them.
We both have one key performance indicator: Make sure the attendees walk away totally recharged, empowered, and ignited. 
On this page, you will find some of the materials you might need to help you promote your event.
If there's anything else you might need that is not here, do not hesitate to send us a quick email or give us a call. We'll make sure you get what you need as fast as possible.
Also, if you have a special message you want me to blend in with my presentation, let me know.
Don't worry. I have a unique way of embedding special messages within stories. They will never you and I had a conversation about it.
Once again, I look forward to joining forces with you to create an epic event for your attendees.
Sincerely,