If you have been in the workplace for the last ten or twenty years, you know it's not what it used to be. In fact, things are not even what they used to be one or two years ago.
Digital disruptions have indeed disrupted everything. We used to compete with each other to get the best job or promotion. Today we have to worry about a different kind of competition.
The robots are coming to take over millions of jobs. It's called the robot invasion. But there's good news. Robots are not human beings. Yes, we now have smart everything. Smart telephones. Smart glasses. Smartwatches. Smart health monitoring. And some people are getting lazier by relying on those things too much.
The big question is, will robots or the smart devices ever be able to replace human beings entirely? The answer is a big NO.
Undoubtedly, the AI (artificial intelligence) pundits will engineer robots that hugely resemble, act, and behave like human beings. We will be blown away or even scared by their resemblance and intelligence. But there will always be a missing ingredient.
Men will never be able to put a soul or spirit inside a robot. It doesn't matter how much computational power men put inside a robot; it will remain a smart and animated object without natural feelings and emotions.
Robots will never be able to feel and emote in real time base on meanings and meta-meanings. They are programmed to respond based on conditional logic. The term is IFTTT (If this then that.) That is called the "robot paradox."
Alright, before anyone accuses me of being anti-progress or technology, let me say I am a big proponent of technological advances. I love technology! I encourage digital disruptions. That said, let me offer a few ideas on how to prepare to compete with the robots.
How To Compete With Robots In The Workplace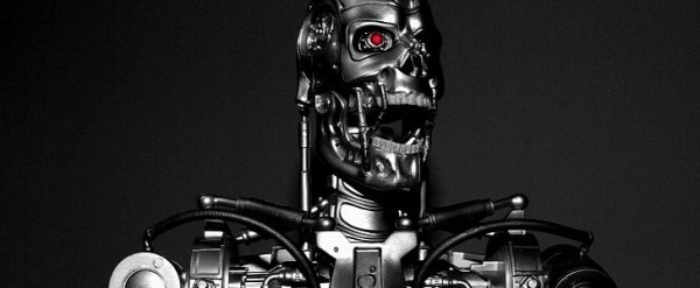 If you and I are going to compete with the robots and win, we must unleash our excellence. We have to show up every day and be so excellent and impressive that people would riot and demand to be served by us instead of robots. Excellence is our default.
There's nothing ordinary about us. We are so complexed that it takes doctors years to become specialists in one part of the body. Some choose to study the heart, eye, hand, feed, kidney, ear, nose, etc.
After thousands of years, they are unable to master those parts fully. In the men vs. robots battle, we only need to be cognizant of who we are. We need to use our excellence to outthink and compete with the robots.
What is Excellence?

"We are what we repeatedly do. Excellence, then, is not an act, but a habit." – Will Durant (Not Aristotle)
I'm sure there are many definitions of the word excellence. To me, excellence is an attitude. It's not something or a skill you learn. It's a state of being.
It's showing up every day with the best version of yourself. Be remarkable. Stand out. Be so so amazing on purpose that your company will never trade you for a robot. It's that simple.
Increase your value to the point where a robot cannot replace you in the workplace. In other words, the measure of your excellence hinges upon how powerfully you can engage and retain the attention and wow your coworkers, customers, and suppliers.
Excellence is your lever to make yourself indispensable in the workplace. The best part is, you don't need any training, money, or connections to unleash your awesomeness. It's already in you.
I came to the US when I was in my twenties. I was broke, and I was struggling to learn English. I could not get a decent job anywhere. I did many odd jobs to make ends meet.
A lady was offering CNA (certified nursing assistant) training. I signed up and obtained my CNA license. It was a significant achievement for me. I got a job to take care of a man who was in his senior years. He was wealthy and well connected.
However, it was tough for him to find and keep the right caretaker. Every week, they would hire a different person. That ended the day I arrived.
I delivered so much excellence that the entire family fell in love with me. I showed with the right attitude. Anything that needed to be done was my job. I would bathe the man, brush his teeth, and even help him have a bowel movement.
Then, I would do a few other things that were not in my job description. I would clean the bathrooms, mopped the floor, and water the plants. Yes, they had a maid, nurse, and all kinds of assistance.
But, it didn't matter to me. I didn't have the attitude that it's my job or department. I was there to serve. The man eventually passed away in my hands around two o'clock in the morning. It was an incredible and magical experience.
As he was gasping for his last few breaths, he looked at me peacefully as if he wanted to say goodbye with gratitude. On the surface, it appeared that the man didn't have much in common with me.
He was a wealthy Jewish American man, and I was a broke Haitian immigrant learning how to speak English. But we were spiritually connected.
We laughed and cried together. When the man was hurting, I would feel his pains. We bonded. His brother told I was the last best friend he had. That's what I mean.
I consciously decided to be irresistibly excellent. Can a robot create such magical moments?
After Mr. Arnovitz's death, a whole new world of opportunity showed up for me. The family fought over who gets to hire me. I had many offers… lots of choices.
Eventually, I settled to work for a hotshot law firm in Atlanta where one of the children was a founding partner.
3 Simple Ways To Be Excellent
1. Consciously Commit
Commit to being excellent. That's the first step. Excellence is effortless once you commit to it. It's who you are at your core. Take a walk down the street, and you will see loads of people living average lives.
Somehow, they have forgotten their awesomeness. They show up and do average work. They carry average conversations. It's an unconscious process for them. They are not aware of it.
Excellence is a decision you make to stand out and be remarkable among the crowd. It's a form of enlightenment.
2. Travel The Extra Mile
Decide to go the extra mile in everything you do. That alone should separate you from the ordinaries crowd. Think about it this way: The highway to success is extremely crowded. There is always a traffic jam.
Why not get on the extra mile lane so you can zoom your way to the top of your company? Have you ever seen people at the ivory toward in your company who don't seem as intelligent as you are? Have you ever seen people who come in and they keep getting one promotion after another without much seniority?
It's because they took the lane less traveled. That lane is called the extra mile lane. Most people show up to work and do just enough to get paid or not to get fired.
That means if you show up and do more than you are being paid for, you are a champion. To be average, you don't have to do anything. Society has already conditioned us to be average.
3. Think Excellence
When you are doing your job, have the mindset that you are delivering excellence. If you are servicing a customer, don't think of customer service. Instead, think of service excellence.
Ask yourself, "How can I wow this person and create a buzz about my company and myself?" Guess what happens when you ask yourself that question?
You automatically access your greatness. You are reprogramming your subconscious mind for excellence.
In Conclusion
As I said before, the world is going through some radical changes. And the train is not about to stop or slow down. Expect to see a takeover in your company.
Maybe your organization is in the middle of a merger or acquisition. Maybe another company will step in during process and acquire your company. It's crazy! Maybe soon an army of robots will roll in and take over.
But, here's what you must keep in mind:
Robots are objects. They are not human beings nor will they ever be. It's time to up your game. The men vs. robots battle can only be won by showing up with the best version of yourself. You can connect soul to soul with people.
You can trigger the right emotions with your excellence. You can remain employable and indispensable by the sheer power of your awesomeness. Deliver excellence. Purposely amaze your co-workers, bosses, and customers.
When you get in the habit of shocking the world with your awesomeness, you will never be afraid of layoffs, acquisitions, or mergers. Your first step is to make an unwavering commitment to get an extra mile every day.
Always do more than what is expected of you. That's how you position yourself for the next promotion. That's how you get to climb the corporate ladder. That's how you become indispensable.